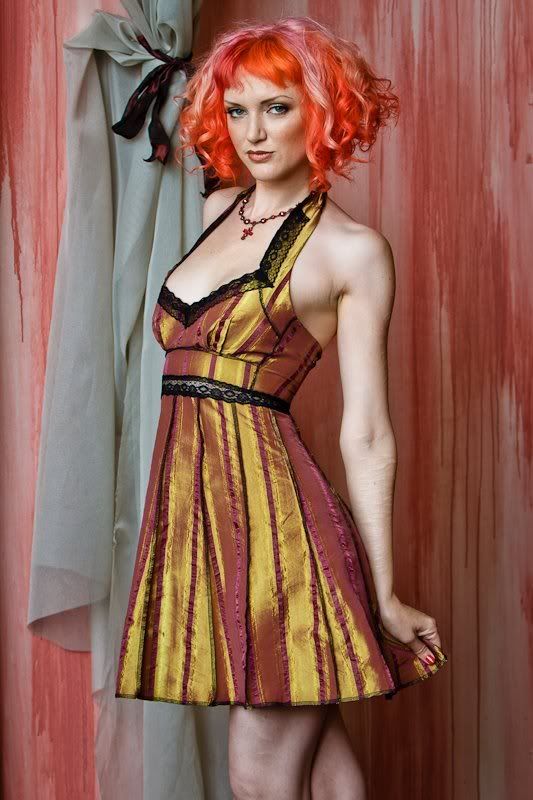 Because of the popularity of steampunk with goths, punks, cybergoths, industrial music fans, and gamers, there is a growing movement towards establishing steampunk as a culture and lifestyle. Some fans of the genre adopt a steampunk aesthetic through fashion, home decor, music, and film. This may be described as neo-Victorianism, which is the amalgamation of Victorian aesthetic principles with modern sensibilities and technologies. Some have proposed a steampunk philosophy, sometimes with punk-inspired anti-establishment sentiments, and typically bolstered by optimism about human potential.
Carny Doll Dress makes for a sexy
Steam Punk costume and time travels

right into the holidays
.

Men's Louis XIV Shirt in Beige Brocade.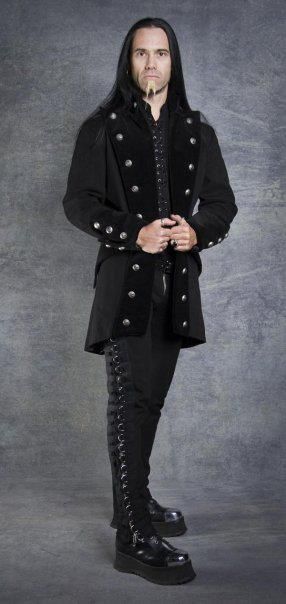 Men's Versailles Coat - Black Denim
Read More