Not only does Buffalo Gal vintage have dresses like those featured in the Oscar winner "The Artist," we also have Bésame Products used in the film! Bésame Cosmetics focuses on vintage inspired make-up that exudes the old-world glamour in both the color ranges and the styling of the containers themselves. The gold accented packaging is so beautiful and period appropriate that they were used on-screen in shooting the 1920s period film "The Artist." This line of product's is anything but black and white however!
Not just for the modern day flapper, Bésame has the perfect colors for your vintage inspired dreams for any decade. Lipsticks include matte and shimmering finishes in true deep reds, delicious pinks and sultry corals. These products are available on our website, but stop in the store to try them for yourself. Buffalo Gal Vintage has Bésame foundation, rich lipsticks and rouges, and even daring eyeshadows and liners. Your perfect matches are waiting for you!
View them on our website!
http://buffalogalvintage.com/gifts/beauty-and-health-care.html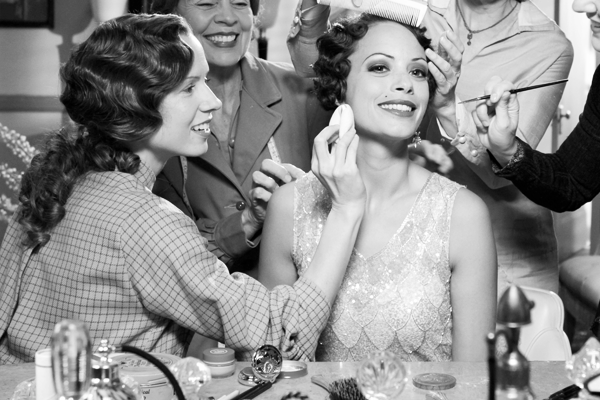 These products have been featured in many articles and blogs including Vogue! Follow this link to read an article raving about these products:
http://www.beautylish.com/a/vcaxs/vintage-makeup-from-the-artist